Culture Writting Paper Making Line For Paper Mill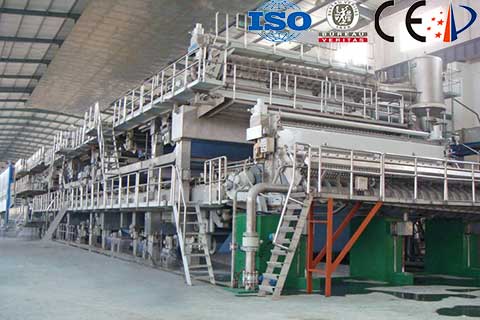 This culture writting paper making line use waste paper, wood pulp, OCC and other as material to make high quality culture paper.
Main Technical Data For Culture Writting Paper Making Machine:
Paper grade: High quality culture paper, A4 paper, writting paper, copy paper
Trimmed width: 1880-3750 mm
Capacity: 20-270 t/d
Design speed: 250-1250 m/min
Working speed: 200-1200
Basis weight: 40-80 g/㎡
Welcome email us to get more details about culture writting paper making line, or you can leave message on this website.
Our company can offer you the whole paper making line you need.
Email: leizhanworld@gmail.com