2018 China International Paper Technology Exhibition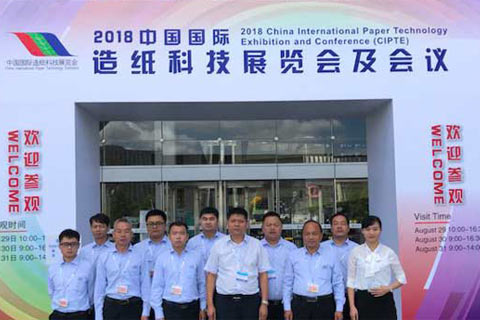 The exhibition was hold at the Shanghai World Expo Exhibition Hall from August 29 to 31, 2018. During the China International Paper Technology Exhibition, the "2018 China International Paper Innovation Forum" and "2018 International Paper Technology Reporting Conference" were held, as well as some related technical exchanges and seminars, enriching the contents of the exhibition activities and creating industry technology events.
Through the series of activities with clear theme during the exhibition, not only can the professionalism of the exhibition visitors be increased, the number of effective professional visitors can be increased, and the exchange and cooperation between domestic papermaking enterprises and exhibitors can be maximized during the exhibition. Reward the exhibiting customers. At the same time, it will build a communication and communication platform for papermaking enterprises and their upstream equipment, raw materials, chemicals, automatic control and other suppliers to promote the development of China's paper industry.
Range of exhibition in China International Paper Technology Exhibition
Pulp and paper machinery equipment, parts, auxiliary equipment, automation equipment and instrumentation
Various types of pulp, paper and cardboard
Waste paper and waste paper utilization technology, equipment, etc.
Paper chemicals
Environmental protection and comprehensive utilization of new technologies and equipment
Special paper materials and equipment
Packaging materials and production equipment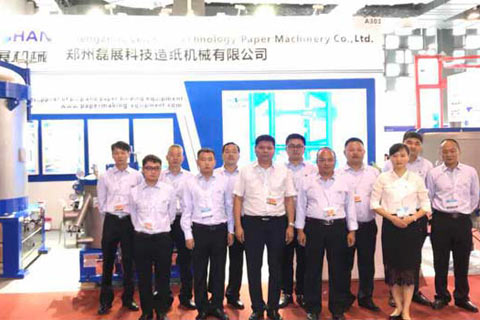 Detials of China International Paper Technology Exhibition
Date:2018 August 29-31
Location: Shanghai World Expo Exhibition Center . No. 111, Expo Road, Pudong, Shanghai
Exhibition number of Leizhan: A301
The manager and staffs of Leizhan also participate in this exhibition. In the exhibition they showed the advanced pulp&paper machine to other participants and customers, and learning experience from them. Through the communication, they make progress together.
Leizhan is specialized in compelete set of screen, slag removal, pulping and refining equipment. It has strong technical force, excellent numerical control processing machinery, and perfect detection means.
Welcome to contact with us if you need the pulp&paper machine, Leizhan will give you the reasonable price and the best equipment.