Paper Mill Tissue Paper Making Machine From Waste Paper
The tissue machine is a special equipment for producing various daily papers. The tissue machine is divided into fourdrinier type and cylindrical type, the paper output speed can be 80-200 m / min, the net paper width can be 787-4400mm, the paper weight is 13-30 g / m2, the production capacity is 1 per day -28 tons. We can recommend the most suitable configuration according to customer requirements.
Technical Parameter of Tissue Paper Making Machine:
Raw Material
Bleached Softwood Pulp
Capacity
10 ton/day
Output Paper
High Quality Toilet Paper
Gram Weight
17~30g/m2
Net Paper Width
1880mm
Working Speed
100m/min
Rail Gauge
2800mm
Cylinder Mold Diameter
Φ1500mm
Drying Cylinder Diameter
Φ2500mm
Carrying Roller Diameter
Φ550mm
Winding Paper Machine Diameter
Φ900mm
Drive Way
AC Frequency Conversion Speed Regulation.
Remark: other models are also available
Raw Material of Tissue Paper Making Machine: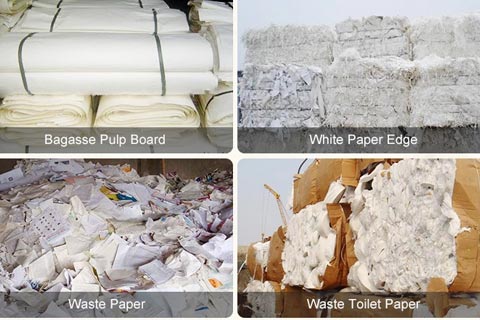 Final Product of Tissue Paper Making Machine: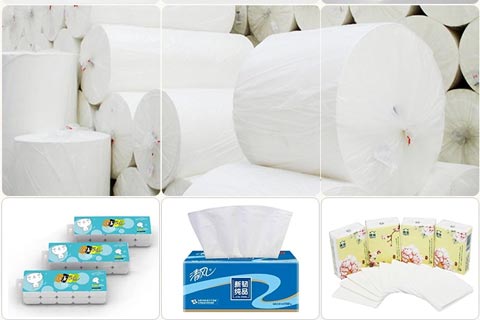 Our company can offer you the whole tissue paper making line, welcome email us to get more tissue paper making machine's details and price, you also can leave message on this webpage, our business manager will reply you as soon as possible.
Email: leizhanworld@gmail.com