Napkin Tissue Living Paper Roll Making Machine In Paper Mill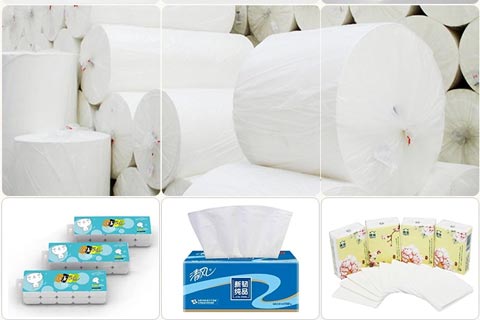 This paper machinery is used for 15-50g/m2 tissue base paper, napkin base paper,toilet base paper making, and any white paper. After further processing, it can be made into toilet paper, napkin paper, facial tissue paper, handkerchief paper, wet strength paper and other papers.
Details Of Tissue Paper Making Machine:
1. Raw material:waste paper, white trimmings, original wood pulp
2.Paper grade: Tissue paper, napkin paper base paper
We have large scale of products regarding paper machinery industry, including:
A.Stock preparation: spare parts, pulper, de-inking plant, pressure screens, baskets perforated or slotted, refiner, cleaner, vibration screen, stock pump, vacuum pump, thickeners, turbo separator, chain conveyor;
B. Paper machinery and auxiliaries:dryer cylinder, mould former for multilayer paper board, head box, waste water treatment equipment, various rolls, felt, wire, fabric;
C.Complete paper machinery:rewinder, pope reel, soft or hard calender, sheet cutter.
Welcome email us to get more machine details and price, and you also can leave message on this web page, our business manager will send you email as soon as possible.
Email: leizhanworld@gmail.com