260T/D Tissure Toilet Paper Making Machine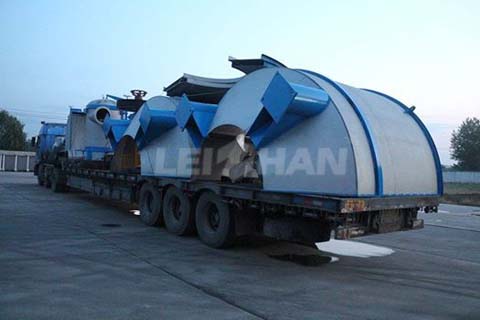 Good news!!! Leizhan has successfully completed 260t/d Tissure Toilet Paper Making Machine in Hebei paper making mill. These machines are mainly used for pulping system in papermaking line. From Process design, equipment manufacture, factory design to installation, commissioning and training, our team supply professional service.
Pulping System for Tissure Toilet Paper Making Line
Production Capacity: 260t/d
Raw material:  virgin wood pulp, mixed pulp
End product: Facial, Napkin and Toilet tissue paper
Needed equipment
D Type Hydrapulper:  mainly used to crush pulp board, wastepaper, deinking, and pulp purification, can maximum make the paper's fiber dissociating into fiber bundles or single fibers.
M.C. Pressure Screen: can be used as coarse and fine screening equipment in pulping system.
High Density Cleaner: remove all kinds of heavy impurities in paper pulp.
Agitator: used to stir pulp cyclically in chest to maintain the pulp liquid in suspending condition, ensure the pulp components even distribution.
Reject Separator: this equipment is mainly used for fiber relief and impurities separate for tailing in the coarse screen system for waste paper pulp.