Crescent Paper Production Line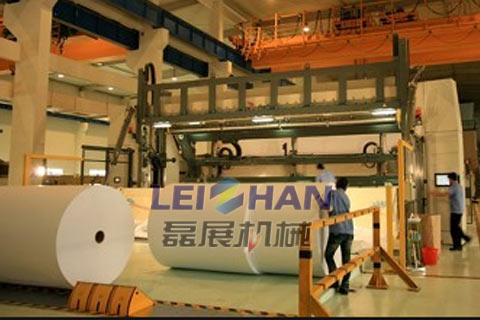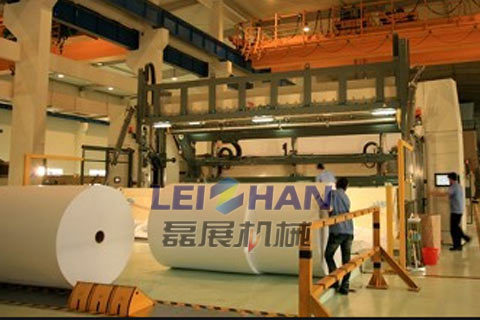 Technical Parameters of Crescent Paper Machine
1. Paper grade: High grade toilet paper, hand towel, tissue paper
2. Row material: Commodity wood Pulp
3. Base weight range: 12~25 g/㎡
4. Paper trimmed width: 2850 mm
5. Working speed: 500 m/min
6. Design speed: 600 m/min
7. Crepe rate: 25%
Gauge: 3800 mm
Crescent Paper Machine Construction Introduction
This machine is single wire , single felt, multiple points drive,medium speed Crescent tissue paper machine, it is mainly made up of forming section, press and dryer section, electric control transmission section, reel section and so on. The construction is reasonable; the layout is compact; the take-up space is small.
The forming section includes: head box, forming roll, water catching device, wire part, and white water tank within paper machine, guiding roll and scraper of cleaning roll.
Remarks of Crescent Paper Production Line
If you need different trimmed width Crescent Paper Machine, you can email us or leave message on this website, our business manager will reply as soon as possible, we can discuss machine details and our engineer will design machine under your requirements.
Our company also offer the paper pulp machine and paper machine spare parts, welcome email us if you need.
Email : leizhanworld@gmail.com