Drum Pulper For Paper Mill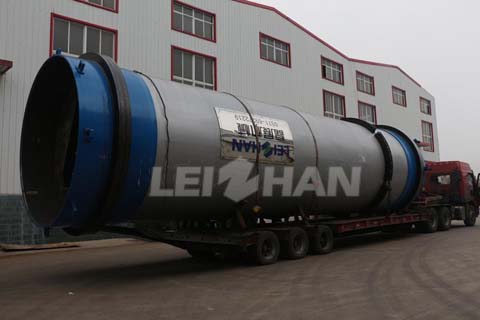 Main Specification of Drum Pulper
1. Drum Diameter: φ2500 – φ4250
2. Production Capacity: 70 – 1400 t/d
3. Working Consistency: 14-18%
4. Mortor Power: 132 – 1400 KW
Our company have different types Drum Pulper so Drum Pulper can adapt to different paper mill needs. If you need Drum Pulper in the paper making, you can leave message on this website or send email to us, our business manager will reply as soon as possible.
Application and Feature of Drum Pulper for Paper Mill
1. Save energy: Waste paper is disintegrated under high concentration conditions, can save most water which is used in the pulping, and reduce the energy consumption of disintegration. Continuous disintegration and slagging reduce energy consumption of auxiliary and subsequent equipment
2. The Drum Pulper improve the pulp quilty: The mild disintegration won't break the strength and length of the fiber, maximum assurance that light impurities and some heavy impurities are not disintegrated, so guarantee the cleanliness and quality of the pulp.
3. The low matainess of Drum Pulper: The Drum Pulper include high density pulp and coarse screen, and the structure of Drum Pulper is simple, it has long service time and low matainess cost, and reduce the cost.
If you want to set your new paper making line, our company can offer you the whole paper product line, include paper pulp equipment, paper machine and spart parts of paper machine. Welcome email us or leave message on this website.
Email: leizhanworld@gmail.com