Disc Refiner For Paper Pulp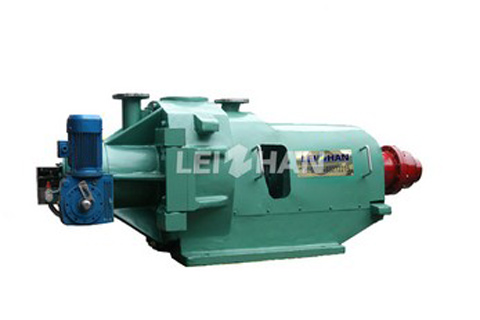 Data Of Disc Refiner For Paper Pulp
Type of Disc Refiner For Paper Pulp : φ380
Diammeter of disc : 380mm
Production capacity : 6-20 t/d
Concentration of input pulp : 2-5 %
Pressure of input pulp : 0.1-0.2 Mpa
Motor power : 37-55 Kw
Type of Disc Refiner For Paper Pulp : φ450
Diammeter of disc : 450mm
Production capacity : 8-60 t/d
Concentration of input pulp : 3-5 %
Pressure of input pulp : 0.15-0.2 Mpa
Motor power : 75-90-110 Kw
Feature of Disc Refiner For Paper Pulp
Our Disc Refiner For paper pulp is suitable for chemical pulp, semi-chemical mechanical pulp, cold-dip high-yield pulp and fiber sheet grinding, using a forced feeding system, whether it is a complex tree, a material with a large difference in material properties, or the remaining wood processing The scraps, shavings, sawdust, slag and cold-soaked slabs, rice straw, cotton stalks, etc., can be separated into high-quality fibers with their high rotational linear velocity and appropriate membrane gap. It is specially prepared for non-polluting machinery of rice straw and cotton rod raw materials, semi-chemical mechanical pulping, and can also be used for high-concentration beating of other dyes.
Welcome email us if you need Disc Refiner For Paper Pulp, and our company can offer you the whole paper making line, include pulp equipment and paper machine.
If you need machine you can leave message on this website or send email to us, we will reply you soon.
Email: leizhanworld@gmail.com