Pulp&Paper Machine for Customer From Iran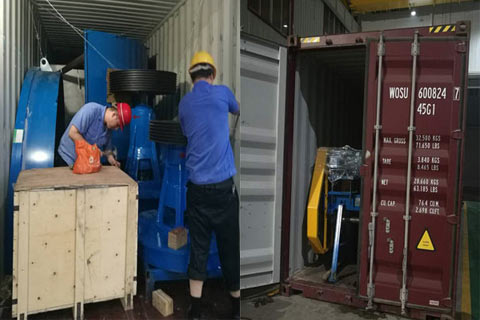 This time, our company send out the 15 D Type Hydrapulper, Inflow Pressure Screen, High Density Cleaner, Low Density Cleaner, etc.
The Leizhan pulp machine advantages
1. This equipment equipped with a feed diluted slurry box, pulp inlet consistency flow stability;
2. The lower part ' design of sieve plate have gas sealing box, with self-cleaning function;
3. The eccentric rotor in excitation device, safe and durable;
4. The screen area with water spray device, which is beneficial to fiber recycling;
5. Low power consumption, simple operation, easy maintenance.
We hope these machine can bring benefits for our customer early. And we are grateful to our customers, thank you for supporting our company. Our company will do the best in every day.
Leizhan provides Living Paper Making Machine, Kraft/Testliner Paper Machine, High-grade Cultural Paper Machine, Fluting/Corrugated Paper Machine, Coating Board Paper Machine. Also, we can supply matched paper pulp equipment for you. Our pulp machine includes: pulper, screening, refiner, cleaner, conveyor & agitator, thickener equipment. The pulp equipment used in the paper making industry has been exported to 128 countries, and we has a good reputation at home and abroad.
Welcome to email to us: leizhanworld@gmail.com